Mithras are pleased to announce they are now confirmed to play Damnation festival / Edinburgh Unholy Assault on the 24th/25th of October. This will be our first appearance at the well known fest, and our first ever Scottish show, so we're looking forward to both!
Damnation Festival - October 24th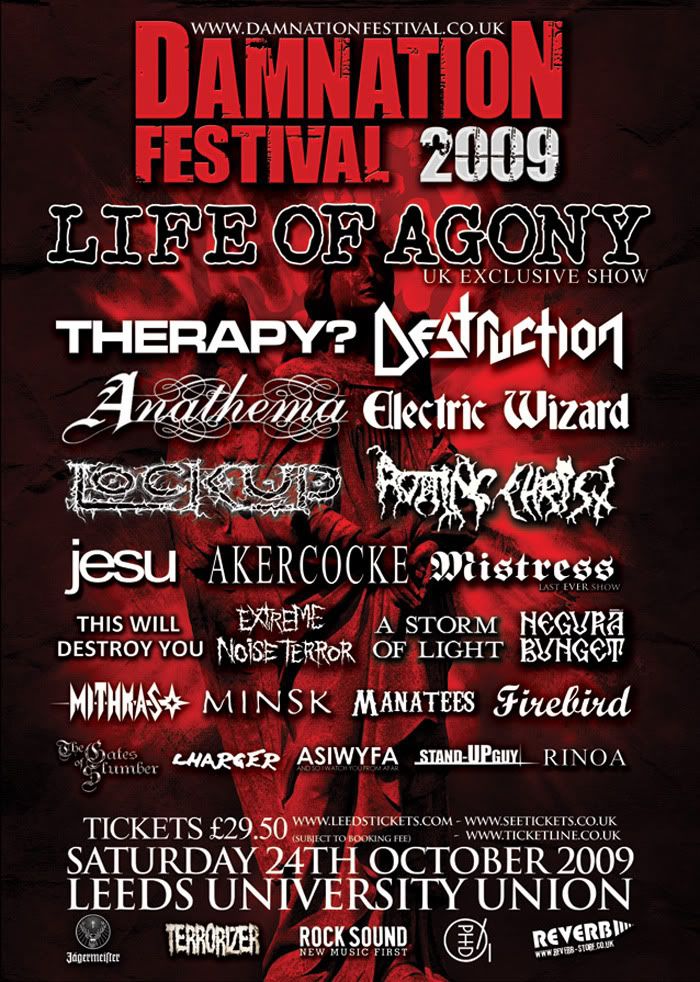 Damnation Festival will take place at Leeds University Union, on Saturday,
October 24, 2009.
The complete line-up is: Life of Agony, Lock Up, Therapy?, Destruction, Anathema, Electric Wizard, Jesu, Rotting Christ, This Will Destroy You, Akercocke, A Storm of Light, Mistress, Negura Bunget, Minsk, Extreme Noise Terror, Manatees, The Gates of Slumber, And So I Watch You From Afar, Charger, Mithras, Firebird, Stand-Up Guy and Rinoa.
Tickets are on sale now priced at £29.50 from , and Tickets are also on sale in Leeds at stores including Crash and Jumbo.
For more information visit: or
Edinburgh Unholy Assault- October 25th
Venue: The Grv, Edinburgh
Mithras headlining day 2, with support from Scythian, Burial,and Haar.